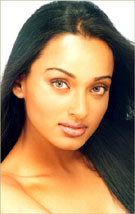 Happiest Moment of your life: Cannot point out any one incident because there have been plenty of them; which have given me equal happiness, all because of my sincere hard-work and good luck
Lucky Charm: God
Strongest personality trait: The quality to win over anybody with my smile
Weakest personality trait: Losing self-confidence at times, I am very sentimental
Turn ons: A man; whose eyes speak language of his heart, and who is full of depth and thoughtfulness
Turn offs: Seeing street dogs being beaten up and aged people being humiliated
Favourite Night Activity: A good night sleep always, and if I'am awake then chatting with my friends and cousins
Terrified of: The nightmare where I see myself alone in a desert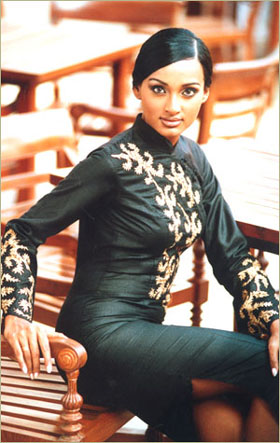 What important lessons have you learnt in the course of training for Miss India? How has the training helped you?
I learnt to be confident, poised, composed and improved my communication skills.
I was made to realize that 'I was unique' and learnt how to control my emotions and sentiments.
What part of the training did you enjoy the most? Your toughest moment at the training was…
Each and every session at the training, starting from the work-out, art of living, catwalk training, hair and skin care, speech and diction classes, workshops on Indian art, music and dance etc. helped me grow as an individual. Therefore it would be difficult for me to single out any one class as the most effective.
I found the speech and diction classes by Sabira Merchant, very tough initially!!
Your days (till the pageant is over) are divided between…
Waking up everyday with a smile, managing everything throughout the day with a smile and going off to sleep again with a smile on my face.
What got you interested in FMI. How did you go about getting into it?
The quotation "The woman of substance" explains the quintessence of a woman and the essence of the FMI contest as well. I had started preparing myself mentally and physically eight months before I had gone for the selection rounds.
How's the competition/competitors. What tricks are you going to pull to come ahead?
It's a healthy and tough competition and competitors are friendly and focussed. As I have said before my strength lies in my uniqueness, therefore I don't need to play any further tricks or games to pull ahead.

Do you think you have it in you to be a successful model? Take the advantage of the NBC Models and enter in the Miss Season Beauty Contest! If you have the lethal combination of enigmatic beauty with immense talent and intellect to complement it, get set to win the crown of The NBC Models Miss Season!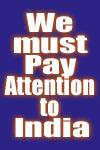 India is an enormous country with a lot of beautiful women and beauty contests. The NBC Beauty Channel has to pay attention to it. Miss India has won the titles Miss Universe and Miss World several times.
Here comes the Femina Miss India 2003 that is a recent chance for women. They can be the ambassador of Indian culture and beauty in the world.