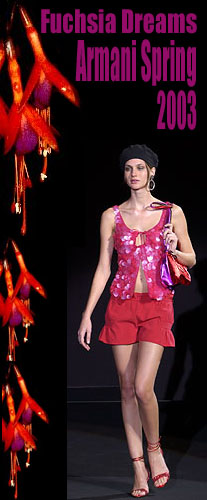 This time the script was a Cuban-flavored travelogue, played out by models in berets

It began with snow falling in a Russian wood and ended with a front-row ovation.

After several seasons spent voyaging inward, Donna Karan is clearly in the mood to go...

I felt alone, more alone than ever", said Yves Saint Laurent, the fashion-legend.




The name David Beckham is increasingly synonymous with fashion these days, so it comes as no surprise to learn that the England captain seems to have been the inspiration behind one of Vivienne Westwood's new footwear designs.