As Pasek steps into the role of Miss Universe 2002 she will travel extensively working with internationally recognized AIDS/HIV organizations, including the Global Health Council, the Harvard AIDS Institute, AmFAR, and the Center for Disease Control's "Act Now" campaign. As a "celebrity" spokesperson, she will be responsible for working with the media globally to generate a better understanding and acceptance of AIDS and HIV and its prevention; while helping increase awareness, funding and resources for these key organizations.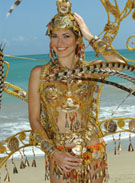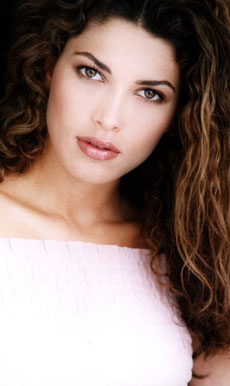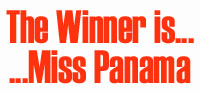 The Miss Universe Organization announced today that Oxana Fedorova of Russia has been terminated as MISS UNIVERSE 2002, and the first runner-up, Justine Pasek of Panama, will ascend to the title and serve the remaining nine months of the reign.
Fedorova was dismissed today for breach of contract because she has failed to fulfill the duties required of the title. The MISS UNIVERSE crown comes with a large array of responsibilities including, but not limited to, extensive international travel as a goodwill ambassador in the fight against HIV/AIDS, the official cause of Miss Universe.
"We are disappointed that it did not work out with Oxana, but we wish her all the best in her future endeavors," explains Paula Shugart, President of the Miss Universe Organization. "We are extremely excited that Justine Pasek will be wearing the crown and are confident that she will be a great Miss Universe, and a wonderful representative of our company, and its sponsors and charities," adds Shugart.
Justine Pasek, a crowd favorite during the 2002 Miss Universe competition, is a 22-year-old native of Panama. She works in television production and plans to complete a degree in Environmental Engineering, someday working for the Smithsonian Research Center, educating the public about conservation. "I am looking forward to taking on the responsibilities of MISS UNIVERSE and moving to New York City.

Ousted Miss Universe, Oxana Fedorova, says she intends concentrating on her career as a police officer in her native Russia after being stripped of her title for allegedly failing to carry out her duties. She returnes to Russia from the United States denied reports she had put on weight, become pregant or married secretly after being elected in May.

What do you hope to be doing in 10 years?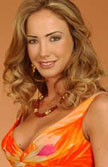 I'd like to be on the national windsurfing team in the Olympic games and I hope to be in broadcasting or international modelling.