Let's see some details from Dolly's model-wardrobe. She looked fresh and sexy.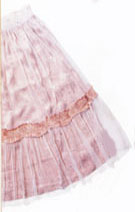 This satin and net skirt was Miss Selfridge skirt was the main piece of Dolly's model-collection. But she lokks more sexy without it.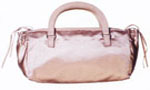 Silk satin handbag with drawsting detail. This frosen rose Prada piece goes well with vivacious girl Dolly.

Dolly adores elegant complementaries. She is proud of her round-toed silk satin shoes from Russel&Bromley.

Between two shoots Dolly always drink a glass of coconut milk, that makes her strong and sexy.
Looking at her photos it can be true.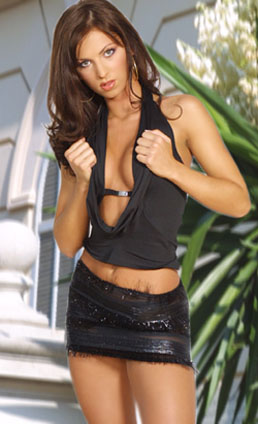 So it was our first conversation. Since she set foot in she hasn't had enough time to speak. Her first digital photo shoot was successful. But how is she, then?
Dolly is a new face at NBC Models, 17, and she doesn't care about success. But she is. She is a sweet girl who likes the colour rose and her favourite piece of clothes is her rose bikini. She drinks coconut milk every day and has a dog called Rufus. She is proud of her own 'model-dress collection'. It includes about a eighteen creation with a lot of sexy boots, bikinis and other complementaries. She has a weakness the fashion shows. She visits them regularly and follows with attention the famous collections. In a few years she would like an own shop where there would be fashionable complementaries.
Next week Dolly's going to Madrid where she can get a lot of usuful experiences about the world of fashion.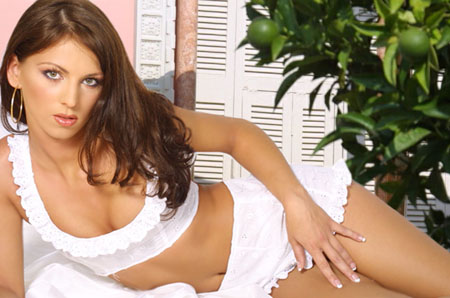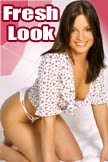 Would you like to be a modell?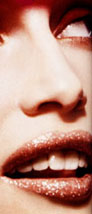 Mousturising Liquid Lipstick
Unique technology with micro-crystalline particles to bounce light off your lips.