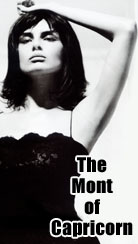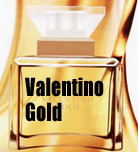 The ultimate in women's luxury fragrance—the vibrant, yet sophisticated Valentino Gold fragrance in eau de parfum


Taurus
April 21 - May 20
Taurans adores little joys of life, loves surprises. At the end of the year she will participate in all sorts of small surprises. She sticks to her habits, and conventions. She doesn't like changes.
Her favourite is Valentino Gold.
Gemini
May 22 - June 22
She is interested in several part of life, she is extrovertal. Gemini
lady is flammable, a bit eccentric and doesn't like boring things, always search for novelty. Permanent contradiction is typical of
her life. In this paradox Coco Mademoiselle by Chanel might be
a solution that is a fruity chypre floral (jasmin) vanillic frangrance.
Cancer
June 22 - July 21
Cancerian lady is sensitive, refined soul. Open, but if she is hurted, builds walls around herself immediately. If she is disappointed in reality, she run into fantasy. She is a real gourmet, who adores beauty.. Listens to her intuitions, that's why her behavior is so changeable. With her character Dazzling Gold by Estee Lauder goes well. This feminine scent possesses a blend of fig, orange blossom, orchid, amber, vanilla and sandalwood.
Leo
July 24 - August 23
Leo is a proud character who long for reign. Doesn't like to be the second, and always long for the best. Doesn't like inactivity, she tryes to use up every minute of life. Leo lady is a racional character. CK One, the unisex fragrance by Calvin Klein, is made for leo's dynamic personality.